Looking for an in-depth leadership development learning experience? Then our Six-Session Series is right for you!
Designated to take place over a one-year period, the series can occur in half-day or full-day programming. The order of topics and skills are tailored to support specific Client needs.
servant leadership 101: Essentials series

Intro to SL and Appreciating Team Talent
Participants are introduced to the essentials of leading by serving and experience the HBDI® Herrmann Brain Dominance Instrument discovering individual and team strengths.

Participants explore team vision, where teams "get stuck", how to work within teams to create better results, and apply these skills to practical business tasks.

Delegation and Peer "Hand-Offs"
Participants learn the skills of positive interactions by providing clear instructions, providing the right resources, and establishing two-way feedback.

Participants learn five ways of moving to action when differences of opinion bog down decisions and daily work..

Participants learn to identify organizational beliefs, when they are blocking new thought, and how to create new paradigms that lead to success.

Participants examine symptoms of fatigue, create strategies for energy renewal, and learn how to perform at peak capacity.
servant leadership 201: intermediate series

Have you ever needed a creative approach or a new idea and were stuck? Thinking creatively is different for everyone. Participants learn nine tips for creating new ideas from everyday experiences, how to generate out-of-the-box ideas, and turn them into practical solutions.

In the first study of HBDI®, participants focused on the unique talents and preferences each has. Negative qualities can emerge when our strengths are overplayed. Participants explore the "shadows" of strengths and develop strategies for staying in the positive zone.

Unleashing others' talents is a key skill of great servant-leaders. How can you do that if you do not understand your own genius? Participants explore the concept of genius and are given tools to identify and begin growing their own giftedness.

Advanced Teamwork in Preparing for the Unexpected
With economic volativity, surprising resignations, tragedies, and projects that can turn south unexpectedly, servant-leaders need a skillset for dealing with the unforeseen. Through a powerful, gripping story of an airliner crash, participants learn lessons in proactive planning, communication, problem-solving, and teamwork.

Strength Through Difference
Servant-leaders seek input and act on it believing that others have knowledge from which we can all benefit. Welcoming diversity of thoughts is essential. By taking part in a simulation requiring input from all to assure success, participants learn to honor differences and appreciate the knowledge of others.

In the emerging field of brain technology where untapped potential lies, we are discovering more about the skills of intuitive thinking. Participants explore what intuition is, how to recognize it, why listening to intuition is important, and how you can learn to be intuitive even if you feel like you aren't.
servant leadership 301: advanced series

Creative Problem Solving and Matrixing
What do you do when you run out of creative solutions to perplexing problems? Servant-leaders at all levels of the organization are called upon to solve unprecedented problems. Participants learn how to create visual boards and connect both related and unrelated pieces of data to create original solutions for complex organizational problems.

As servant-leaders, it is essential to deal effectively with the complexity of organizational changes. Participants learn how to create system casual loops and then find personal points of entry to positively address the organizational changes.

Advanced HBDI® Communication
In an ongoing study of HBDI®, participants apply the forward and reverse flow technique to an organizational challenge arriving at new and better solutions. This approach puts people first in contrast to organizations where the "people" factor comes last in solution finding.

Time Management: Illusions, Reality, and Making It Work
A familiar lament is "I have too much to do in too little time." Participants explore our brain's perception of time and how individual thinking preferences influence the four basic steps of time management: Planning, Prioritizing, Scheduling, and Executing or Following the Plan.

Accountability and Feedback
One misunderstood aspect of accountability is that it is simply correcting people when they have not performed well. Participants will learn tools and techniques for increasing personal responsibility and laying the necessary groundwork to help others be successful.

In today's complex environment, it is easy for the most cohesive, well-prepared teams to sometimes make decisions that turn out to be monumental errors.  Participants learn from the Challenger disaster ways to avoid the pitfalls of Groupthink and respect minority viewpoints that can seem insignificant in the moment.
What our clients are saying
John Montgomery
Chairman & CIO | Bridgeway Financial Management
"We have used a number of coaches, facilitators, and consultants through many years at Bridgeway. Sadly, too many have been considered 'the flavor of the month,' a fad without staying power. Trammell McGee-Cooper and Associates partners with us, focusing creatively and intentionally on a small number of clients to ensure servant leadership really 'takes.' I've never before experienced the breadth of team leaders saying 'this is the best thing we've done.' From helping create a powerful tool chest of communication tools to individual executive and team member coaching to specific problem-solving, TMCA has already added significant target."
Jack Lowe Jr.
Former CEO | TDIndustries
"TMCA's influence on our organization was a critical element in our being recognized as one of the 100 Best Companies to Work For in America."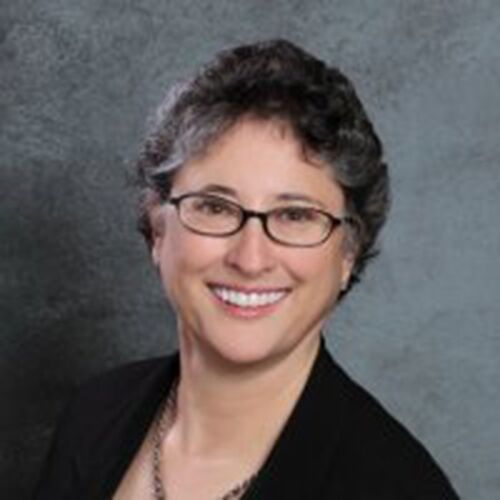 Kathy Harper
Former VP Clinical Coordination
"TMCA helped us keep the faith, build trusting relationships, and search for the best answers for how to get this 1.326 billion dollar hospital built."