How We Measure Success
At TMCA our success is defined by our Client's success. There are two areas of measurement we focus on in our work, the individual and the organization.
Action Plans
During each skill-building session, we ask participants to create a Personal Action Plan. From ideas generated during the session, participants choose leadership elements they want to practice.
Session Measurement Tools
In most sessions, there is a personal assessment to identify gaps in the skills being taught. Examples include thinking style preferences, teaming skills, delegation and coaching skills, conflict resolution skills, paradigm flexibility, and energy/stress management awareness. Participants target improvement areas and note on Personal Action Plans.
Session Accountability
In our servant leadership series sessions, participants report on their successes and lessons learned from Personal Action Plans. Participants teach each other through their workplace and home life experiences.
Coaching Calls
In our extended learning experiences, participants receive a telephone call from a TMCA coach between sessions to measure progress and provide individual help. Participants recalibrate and add new practice to their plans.
Formal Feedback Surveys
We encourage participants to ask for feedback from direct reports or colleagues to measure improvements in leadership and teaming behaviors.
Existing Measuring Tools
We partner with our Clients to interpret data from existing organizational measures in the context of applied servant leadership. We find that Employee Opinion Surveys, Customer Feedback Surveys, Safety Surveys, Leadership 360's, and Performance Feedback tools provide insight into both gaps and progress in servant leadership goals.
Strategic Goals
The final measure of organizational success is if the organization is achieving its identified targets. We work with leadership to measure and support progress to achieving these targets.
Counter Cultural Thoughts About Measurement
Through 35 years of experience, TMCA has learned that there are tangible and intangible results. Many focus primarily only on what can be measured. This leaves out some of the important intangibles of leadership and teaming. While you can assess, prescribe, and measure some aspects of being a good listener, it is difficult to measure empathy and the spirit that a leader listens to a colleague. While you can observe and measure the tactical skills of communication, it is difficult to measure the integrity of leaders truly believing in what they are saying.
In our work, we delve into these intangibles through dialogue and personal work even though there may be no adequate way to measure. It is a complicated paradox; if leaders feel they are being graded on matters of the heart, it defeats the purpose. You want to possess these skills because they are about developing moral fiber, and not because you are being measured on them. We offer this perspective because we have seen programs that tout "tough, tangible measurement" which leaders can creatively skew to "look good" but miss the goal of extraordinary leadership or teaming performance.
Herb Kelleher said it best…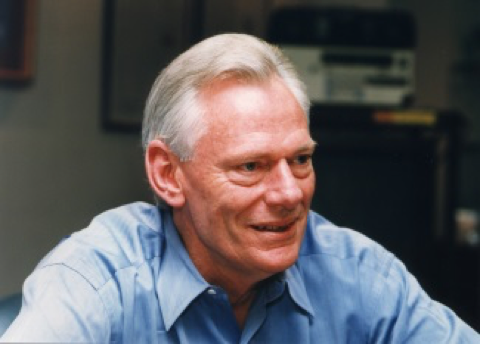 Herb Kelleher, Founder and Chairman Emeritus, Southwest Airlines
"Everyone is looking for a formula in business like E=MC². But it's not a formula. It's got to be emotional, spontaneous, and from the heart. And a lot of people's reaction to that, and I'm not criticizing, is, 'Well, that's not precise enough, that's not quantitative enough to be of value to us.' But, basically, we've said there are some things that you can't quantify – intangible things that are exceedingly valuable and that are, in some cases, more valuable than the tangibles. The difference being you can't buy the intangibles."