At last, we offer a quality servant leadership course specifically designed for the needs of the Spanish-speaking workforce.  TMCA has a track record of teaching servant leadership classes for 38 years, and now we have a course taught by Luis Duran-Aparicio especially for workforce employees with Spanish as a first language.  In addition, the class uses cultural traditions to examine leadership skills, teaching through stories and participant experiences.  The qualities of helping, serving, listening are wholly aligned with family values and social structures as participants explore experiences in their lives.
Topics covered include:
Servant Leadership qualities and traits
How Servant Leadership differs from command and control leadership styles
How to build trust through servant leadership
The role of fun and humor in servant leadership
Teamwork and collaboration
The classes are hands-on, experientially based, delivered in the Spanish language the participants know and understand.  One participant commented, "It is so helpful to hear these complex ideas and teachings in our own language.  My understanding and comprehension of the concepts went way up.  I wish that all of our training classes were offered in Spanish."
The instructor, Luis Duran-Aparicio, is a skilled facilitator and translator.  He has been teaching servant leadership classes for TMCA, Inc for over four years and is working with our International Partner in Amsterdam to develop online, virtual servant leadership curriculum that can be accessed from anywhere in the world.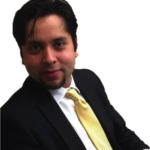 His career history includes working as a manager in food service, Spanish tutor, a translator for El Noticiero (Franklin Press), translating documents for Dallas County and other Dallas organizations, and as an interpreter for AIDS Interfaith Network.  In education/teaching, Luis has developed programming and delivered instruction, educating people about HIV/AIDS in public and private arenas including the Mexican Consulate, WIC, Parole Offices, and other areas of outreach.  He also was honored to serve on the Mayor's Multicultural Task Force of Sylva, North Carolina.  He is also the editor of a financial newsletter. Luis has a keen interest in health and mind/body work.  He is dedicated to serving the community and is a certified yoga instructor.