Enhancing Whole-Brained Business Success through the Herrmann Brain Dominance Instrument®
Trammell McGee-Cooper and Associates has been partnering with Herrmann International for over 14 years to deliver the Herrmann Brain Dominance Instrument® as a part of our Leadership Development Programs.  While we have used and participated in many types of workstyle assessments, we highly recommend the use of the HBDI® with our Clients.  It was developed by Ned Herrmann in 1979 after researching the work of brain scientists—Roger Sperry, Paul MacLean, Joseph Bogen, and Michael Gazzanaga.
The HBDI® consists of a 120 question self-assessment that can be taken online, then interpreted by a certified practitioner.  Team profiles are also available.  Once an individual understands his or her thinking style preferences, the door is open to improved communication, leadership, management, problem-solving, decision-making, and other aspects of personal an interpersonal development.
In addition to being used in our Leadership Development Program, we have found the HBDI® to be extremely helpful in new project partnering alignments and in solving interpersonal challenges between individuals within organizations.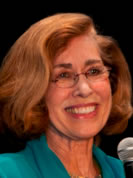 Ann McGee-Cooper, Ed.D.
Certified HBDI® Practitioner
Duane Trammell, M.Ed.
Certified HBDI® Practitioner
What Our Clients Say
"Using HBDI® we saw significant improvement in our collective leadership as a global team. As a division manager for a large semiconductor company, I was responsible for leading a global team of leaders with diverse backgrounds. We found the HBDI® process to be helpful in many ways. Firstly, it helps the individual understand his/her primary brain style under normal conditions and under stressful conditions. Secondly, it helps the individual to understand the brain style dominant in each team member. It allows the team to better understand the style each member brings to the team in creating vision and strategy, solving problems and creating the climate for the organization. Finally, it allows the team to understand both their collective strengths as well as the team gaps such that we make business and people decisions in a more holistic way incorporating the perspectives of all four quadrants."
– Shaunna Black, Former VP, Texas Instruments
"I have found the HBDI® training both personally enlightening and very useful for improving team work in our work place culture. The training provided me insight on the how and why I make decisions., In my case, being a high D quadrant, I like to be innovative, take calculated risks, and do not need a lot of data to make a decision. This can be both a strength and a weakness. The way to best capture the strength is in recognition of dominant quadrants of my peers and our executive team. The training also provides our team perspective when we question each other on plant issues. Knowledge from the HBDI® keeps unneeded emotion out of the dialogue and helps all of us use our diverse talents to make the best decision possible. "
–Plant Manager, Nuclear Power Plant