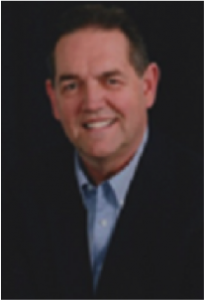 Mike Blevins is Adjunct Partner for Senior Executive Coaching and Development.  While Mike is new to an official association with TMCA, Inc., he is not new to Trammell McGee-Cooper and Associates.  Mike has been a student, practitioner, and advocate of servant leadership for over 20 years.  He has successfully brought servant leadership to an industry that has traditionally been one of "command and control" and has personally coached many teams with amazing performance records.
Mike earned a BS at the University of Texas at Arlington and is a graduate of the Harvard Business School of Advanced Management. As a consultant to the energy industry, Mike has worked with companies on new nuclear licensing, design, construction, operations readiness and staffing.  In addition, he serves as an executive coach for senior nuclear and corporate executives, advises on organizational development, emergency planning, market analysis, and human performance.
Prior to his early retirement in April 2010, Mike served as the COO of Luminant, the power generation subsidiary of Energy Future Holdings.  He was responsible for nuclear generation, fossil generation, mining, safety, environmental services, supply chain, and performance management.  He also served as a member of the board of managers for the Comanche Peak Nuclear Power Company, a joint venture between EFH and Mitshubishi Nuclear Energy Systems and continues to serve as an executive advisor to the Board.
Mike serves the community in many ways.  He is on the electrical and nuclear engineering advisory boards of the University of Texas at Arlington and the board of trustees of the Austin Graduate School of Theology.
A leader in the nuclear industry, Mike served in many roles with the Nuclear Energy Institute, Institute for Nuclear Power Operations, and the Electric Power Research Institute.  He maintains professional memberships in the National Society of Professional Engineers, American Nuclear Society, American Association of Blacks in Energy, and Women in Nuclear.  He is a highly regarded speaker throughout the industry.
Mike and his wife, Susan, live in Granbury, Texas and have two married sons, one granddaughter, and three grandsons.
Mike will be co-consulting with TMCA, Inc. with senior management, sharing his expertise in successfully developing servant leadership teams and cultures.  He is looking forward to working with both for-profits and nonprofits, helping senior leaders navigate the complexities of culture change.  We are honored to have a person of Mike's ability and breadth of experience as a part of our TMCA team.