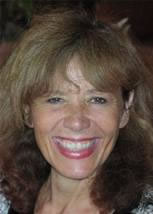 Deborah Welch, Ph.D. serves Trammell McGee-Cooper Associates in Corporate and Community E-Learning and Leadership Coaching. Deborah is widely considered an innovator in virtual learning processes such as online learning for exceptional learning across distances. Deborah is currently leading the Virtual Servant-Leadership Learning Community® (SLLC®) initiative. Deborah has provided e-learning groups globally, and she also offers faculty training and coaching across the United States for Ottawa University MBA and MHR faculty. She designs and facilitates programs that very successfully help faculty members transfer their face-to-face presence and facilitation skills to the online environment.
Deborah has also taught online herself for the last 9 years at Capella University working with about 150 Capella graduate learners per year. She teaches performance enhancement and motivation, group facilitation, consultation psychology and the psychology of leadership. She also mentors dissertation research and has mentees who are college deans and consultants and leaders in organizations ranging from the FBI and NASA to healthcare and non-profit organizations. Her students are located throughout the world from Malaysia and Japan to Jamaica and Iceland.
Deborah is a leadership coach with 25 years combined experience in the field of psychology and coaching. She builds on her early experience as a psychotherapist, and her leadership experience as Administrator and Director of Healthcare Programs for Touchstone Community where she directed residential treatment, prevention and outpatient psychotherapy services and developed self-managing teams. A profile of Deborah's client organizations includes many individual consultants and entrepreneurs along with organizations such as Sophia Foundation, Lake Havasu School District, Honeywell, Stirling Engineering, Avion UPS Stores, Family Advocacy Services, Southwest Adlerian School of Coaching, SCFArizona, University of Phoenix, and Creative Living Fellowship.
Deborah is an authentic, insightful and supportive coach who partners with you to achieve your leadership and life goals. Deborah has helped hundreds of individuals strengthen their leadership, experience more meaning and balance in their lives, and enjoy measurably greater results, innovation, and trust in their work with their teams, boards, and communities.
Contact Deborah »