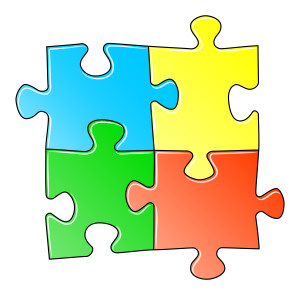 You have likely taken a personality test (or two) at some point in your career—whether the Myers-Briggs, Caliper Profile, StrengthsFinder, or one of the myriad others—especially if you are in top level management. At TMCA, we use the Hermann Brain Dominance Instrument ® (HBDI®) with our Clients. We chose to pursue certification in this tool because we feel that of all the available tests the HBDI® is the most accurate and practical, and we have seen over the course of decades how its application pays large dividends in terms of team performance.
The HBDI® measures how you to prefer to think through a problem—what portions of the information you prioritize. We all tend to weight aspects of a situation to match our preferred frame of reference. The four HBDI® thinking-style quadrants are analytical, practical, relational, and experimental. Your results will help you understand which quadrant is the preferred thinking mode of yourself and each member of your team. When you act on this information by leveraging "strength in difference" and practicing the appropriate Servant Leadership skills, you will vastly improve levels of communication, trust, appreciation, decision making, creative problem solving, and ultimately the performance of your team. (See our case study of the new $1.3B Parkland Hospital, an example of high-performance teaming using HBDI® and Servant Leadership.)
Another major advantage of the HBDI® is the graphical design, as opposed to the lists or initialisms of other surveys, which makes it memorable and easily understandable and incorporates the inherent value of a balanced, whole-brained team.
While the HBDI® is useful for individuals, it is particularly powerful when applied to teams, whether teams that work closely together or dissimilar teams that encounter friction. The team "engine" naturally gains in efficiency and output when members are able to identify and employ previously sidelined strengths in each other while mitigating overplayed shadow traits.
The HBDI® test takes approximately 30 minutes to complete. As certified consultants, we perform in-depth interpretations of team and individual results either in-person or via phone. Each of our Partners is dedicated to making a difference in lives and organizations through culture change, and the HBDI® is just one of the powerful tools in our box. Contact us today for further information!