By Duane Trammell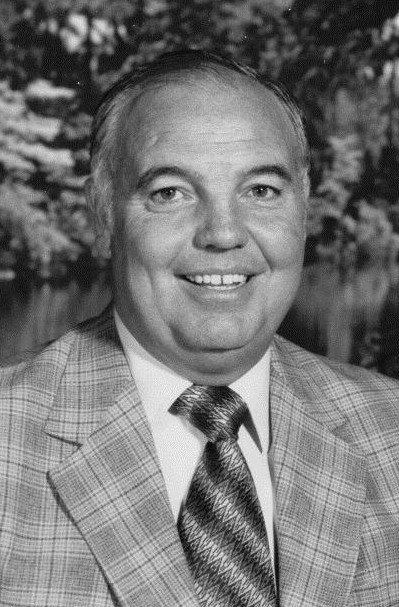 Three weeks ago, I spoke at the memorial service for the principal I served under when I was awarded the Dallas Teacher of the Year Award many years ago.  Dr. Daniel Rose was an extraordinary educator, who was the best example of a true servant-leader that I have ever known.
I met Dr. Dan Rose on August 7, 1978 with a bag of school supplies in my hand at the ripe old age of 23 years old.  DISD had a new talented and gifted program and they assigned me T.G.Terry Elementary.
Dr. Rose welcomed me at the door and while we were walking, he casually mentioned that his two boys Danny and Eddie attended the school and that his family lived in the neighborhood.  I thought, "That's interesting."  But then he said… "Both Danny and Eddie are going to be in your class."  "Wow….the principal's kids are in my class…that could make me nervous."
But Dan quickly put me at ease, as Dr. Rose always did—he grinned and said—"If either one of those boys give you any trouble, you let me know and I will be up there in an instant."  Of course, he was kidding because they were my award-winning students who brought joy to me every day I taught.
For the next five years, I had the best job anyone could ever imagine.  Dan Rose was a remarkable mentor;  he supported me, encouraged me, and removed roadblocks so I could do my best teaching.  I really credit him for creating an environment that resulted in the Dallas Texas of the Year award.
Dan showed us all how to make a difference in the lives of children by giving them an extra amount of love.
For example, he knew every name of every child in our school.  He knew the parents' names and their situation.  The entire school body was his extended family and he cared for each of them at that deep level.
When the first winter cold snap came around, Dan would stand out front in the mornings, noticing who was wearing a coat and who wasn't.  There were some motels that some of the less fortunate children lived in.  If students were without a coat, Dan AND his wife, Shirley both made sure that every child had a warm coat to wear to school.
They didn't do a coat drive…they just did it quietly themselves.  It made such an impression on me, I asked him about it, and he told me in such a manner of humility—"Oh it was nothing, I just snatched a few out of Danny and Eddie's closets…we have more than we need anyway."  Dan practiced, meaningful Christianity that ministered to the least, privileged.  And…as Danny and Eddie were growing up, this is the Dad and Mother that they saw each day…caring for others.
After Dan decided to transition from principal back to teaching, I also changed careers to business leadership.  One of the first big theories that was touted in the 80's as THE NEW approach to leadership was something called MBWA or "Management by Walking Around."
I had to laugh at this because Dan Rose was the role model for MBWA and was doing it before it was written about.
He welcomed students as they came in the front door.
He visited classrooms while they were learning.
He was in the lunchroom encouraging them to eat their vegetables and drink their milk.
He was on the playground cheering on their games, and
He was at the door at the close of school telling them goodbye.  The younger kids all wanted a hug from him and the older boys would give him "high fives."
Parents knew that their children would be loved, cared for, and safe as long as they were in Dan Rose's school.
So what is Dan Rose's educational and leadership legacy?  He leaves behind thousands of students who went on to become pastors, sales people, teachers, computer specialists, doctors, business people that he helped educate and are serving society.  These aren't abstractions…thanks to facebook, we are connected and I see everyday what these students from TG Terry are doing.
One last funny story from days with Dr. Rose at TG Terry. One St. Patrick's Day I was teaching a mini study on origins of holidays and thought it would be a great idea to bake Cupcakes for all my classes with four leaf clovers on them.  I baked up into the wee hours of the morning but the first time I colored the icing, it was just a minty green that looked like toothpaste.  So I dumped 2 bottles of green food coloring in the icing…and then they looked like real four leaf clovers…very green.  I took them to school, very proud, and the first class ate them and loved the cupcakes, but to my horror, I had turned all of my student's teeth bright green.  I panicked and knew that I was going to get fired when the parents found out about the green teeth.  Dr. Rose was nearby in the hall and I confessed my sins in tears.  He just died laughing and told me to calm down.  He then came in the class and told them to go down to the bathroom wash their hands first, then take their index finger and use it as a toothbrush and use water to rub off the green until it came off.  It worked, and he saved my…soul.
Dan Rose was an amazing and faithful educator who led by serving.  We are all better because of him.  I know that I am.